Is your business prepared for an increase in Cyber Crime due to the Coronavirus?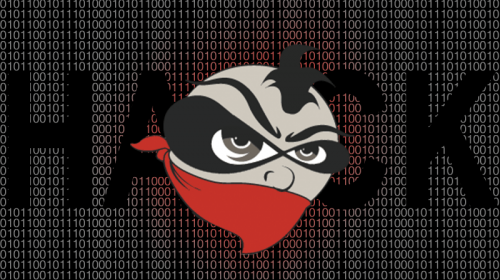 The new reality of remote workers has created an opportunity for cyber criminals to take advantage of relaxed security measures and the curiosity of individuals searching for the latest COVID-19 information. The latest figures from Action Fraud outline a 400% increase in coronavirus-related cybercrime and fraud since mid-February. There have been significant increases in phishing emails and websites promising to offer PPE or help track the movement of the virus. These are scary numbers and can be confirmed by our team at Omni. We have seen an increase in incidents within our client-base. We continue to advise our customers to increase security tools and awareness amongst employees.
Most business owners we work with assume their employees are not doing anything that could compromise their business or data and that they have enough security tools in place to protect their network. Making these assumptions is exciting…only for the cyber criminals trying to access your sensitive data and create havoc. These challenging times require business leaders to evaluate and implement strategies that will ensure their organization is prepared for any potential threats.
Below are a few specific security tools we offer that business leaders need to consider and be aware of the gaps that exist:
Anti Phishing and Malware Solutions
These "add on" solutions work in conjunction with traditional anti-virus tools and can monitor activity & traffic to help minimize or eliminate risk. Our security team has invested significant time and effort to secure the best tools available for our clients. In addition to offering heightened levels of security, these tools are cost-effective and should allow business owners to confidently add additional layers of protection to their networks at price points they can appreciate.
Security Awareness Training
Typically this type of "training" consists of approximately 15 minutes during a company meeting or other gathering. It is not a disciplined and effective training for employees to be more "cyber aware." The solution we offer brings a focused and specific approach to the training needed to be more aware of the threats that exist and helps employees become "human firewalls." This offering is also very cost-effective and can be as little as $5 per employee per month for 12 months of training. This process includes:
Baseline Testing
We provide baseline testing to assess the phish-prone percentage of your users through a free simulated phishing attack. 
Train Your Users
The world's largest library of security awareness training content; including interactive modules, videos, games, posters, and newsletters. Automated training campaigns with scheduled reminder emails.
Phish Your Users
Best-in-class, fully automated simulated phishing attacks, thousands of templates with unlimited usage, and community phishing templates.
See The Results
Enterprise-strength reporting, that shows stats and graphs for both security awareness training and phishing, ready for management. Show a great ROI!
These times are challenging for sure. We are finding new ways to do business, and criminals are finding new ways to expose weaknesses. I encourage everyone to ask about the support tools Omni can provide, or ask for assistance in identifying those key areas that need to be addressed.  Our team at Omni Strategic Technologies is ready to assist!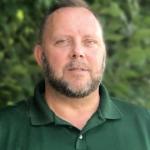 Chip Calissie
Chip Calissie is the Director of Sales & Marketing for Omni Strategic Technologies, a company that specializes in delivering exceptional tech support, best in class advisory services & leading-edge web design.