Top Misconceptions About Digital Transformation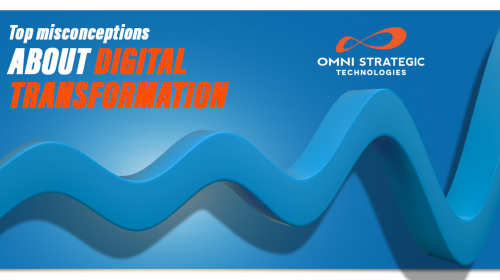 Digital transformation is necessary for all businesses that want to thrive in today's competitive market. It helps businesses like yours win new customers, improve efficiency and increase profits. However, due to several misconceptions, many business owners hesitate to take the digital plunge.
In this blog, we'll discuss the most common digital transformation misconceptions and share insights to help you make more informed decisions and drive business growth.
Differentiating between misconception and truth
Here are the top misconceptions that keep businesses from achieving their full potential:   
Misconception #1
Digital transformation is all about technology upgrades.
Truth
Technology is just one aspect of digital transformation, which goes beyond upgrading your tech stack. It's about harnessing technology to streamline your business processes, enhance customer experience and stay agile. However, it is essential to note that digital transformation also requires changing your work culture, business processes and general outlook.
Misconception #2
Digital transformation is a one-time fix.
Truth
Digital transformation is not a check-in-the-box with a defined endpoint. It's a continuous adaptive process that helps you keep up with evolving market dynamics and customer needs. To succeed, you must consistently evaluate your digital strategies and business technology solutions, making adjustments as necessary.
Misconception #3
Digital transformation is expensive.
Truth
Gone are the days when digital transformation used to be abhorrently expensive. Today's businesses can manage their expenses by adopting affordable technologies and solutions. Similarly, strategically and gradually implementing and scaling transformation initiatives can help you make the most of your investments. Hiring an IT service provider, like Omni has also helped businesses see significant savings.
Misconception #4
Digital transformation requires a complete modernization of your IT systems and processes.
Truth 
Making drastic changes to your existing processes that require a complete overhaul of your IT can be counterproductive. That's why we recommend adopting an incremental approach to fare well in the long run and make sustainable transformations without significant disruptions.
Steps to success
It can be challenging to keep up with evolving technologies, IT requirements, and compliance laws while focusing on growing your business. Consider partnering with an experienced IT service provider like Omni to ensure the success of your digital transformation initiative. Contact us now!
Omni Strategic Technologies
304-242-7600
omniperforms.com
info@omniperforms.com
Download our infographic, "How Digital Transformation Drives Business Success" and discover how you can successfully integrate digital technology into all aspects of your business.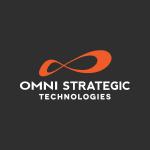 Omni Strategic Technologies
We empower companies through best technology practices to perform to their highest potential and drive value into their organizations. Whether it's through managed IT services, cybersecurity, or executive technology consulting services, Omni is here to help.