A Site Owner's Guide to Drupal 7 End-of-Life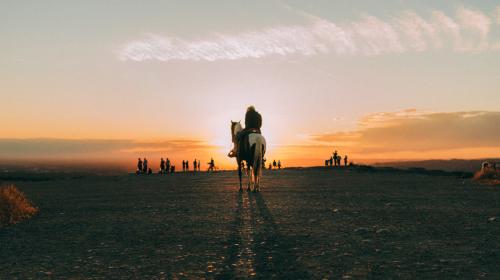 Released in January of 2011, Drupal 7 has had a tremendous decade of growth as a leading digital experience platform. Recently, Drupal 7's "end-of-life," the date when a software application ceases to receive updates, has been extended by one year to November 28, 2022, giving site owners additional time to update amidst disruptions caused by COVID-19.
This article is for anyone trying to understand the "end-of-life" impact on their site and what their options are for maintaining healthy websites. Reality is often more complicated than we can address in a blog post, so please contact us to discuss your unique challenges with our team of experts.
Why are there new versions of Drupal?
In a nutshell, it's because the Drupal community is committed to meeting the evolving needs of modern businesses. A lot of change has occurred on the web in the past decade and the demand for more capable and feature-rich systems challenged the Drupal community to completely rethink their approach to building software. After five years of work and the contributions of over 8,000 individuals and more than 1,200 organizations, Drupal 9 was recently released in June of 2020.
What happens if I don't update my site to a new version of Drupal?
Updates provided by the Drupal community are important for a few reasons. Often, updates are used to improve or to add features to your site. More importantly, security updates ensure that your site is protected against attackers.
Without security updates, you may find that your site becomes defaced or is used to harm your visitors through phishing attacks. You might assume that you could restore an attacked site from a backup, but many attacks are automated and it's very likely that your site would suffer the same fate once restored. Succumbing to a cyberattack once security updates are no longer available effectively means that a website is no longer viable for public use.
What are the options for Drupal 7 site owners?
Most commonly, we find that site owners choose to pursue a new site built with the newest technologies. Many organizations have undergone significant changes since their last site was designed and find that it makes sense to realign their website to satisfy today's needs.
However, if you're satisfied with the design and functionality of the website you have today, there are a few great ways to ensure your site will stay healthy further into the future!
Long Term Support
While the community will no longer officially support Drupal 7 once the end-of-life date passes, professional LTS (Long-term Support) offers owners a monthly subscription plan for site maintenance. LTS organizations are often staffed by the same people who contributed security updates and patches to the open-source Drupal project, so it can be a trustworthy route to explore. Plans generally begin at $99/mo for same-day security updates and can exceed $1000/mo when high-availability and hands-on expertise is required. 
Create a Static Site
Has it been a year or two since you logged into your site to edit your content? Does your site primarily exist as a beautiful brochure for your organization, with little to no dynamic content and user interaction? You may be asking yourself: "why do I need a content management system at all?"
And you'd be right! While CMSs like Drupal can make it easy to manage the content on your site, you may not need those capabilities at all. Static sites are here to meet your needs and save valuable dollars for your organization.
We have specialized tools that can partially automate the process of converting your existing website into a static website which can save you money over the long haul while still providing you with a secure and beautiful web presence for years to come.
Pros
Lowest up-front cost
Low lifetime cost of ownership (low-cost hosting, no maintenance concerns)
If you like your existing site, it's possible to keep your site's look-and-feel when migrating to static.
Extremely fast to load.
Very secure. Because you can't log-in to these sites, they're almost impenetrable.
Cons
Loss of editability. Site owners can't log-in and update their site anymore. They must pay a developer to make any content changes.
Feature loss. Static sites are great for displaying content, but may not be feasible when allowing users to submit and interact with content is desired.
Migrate to Backdrop CMS
Backdrop CMS is a modernized version of Drupal 7 which was created as an option for site owners who can't afford to upgrade to newer versions of Drupal. By providing an easy upgrade from Drupal 7, Backdrop will be the most affordable next step for sites running on Drupal 7 today.
Pros
Less expensive than upgrading to the newest version of Drupal.
Committed, but niche, open-source community.
Familiar editing experience for Drupal 7 site editors.
Cons
Smaller community of service providers and contributors compared to the latest version of Drupal.
You'll miss out on all the best modern Drupal features like; internationalization, drag-and-drop page editing, speed improvements, and easier deployments.
Backdrop is focused on the needs of smaller organizations. Larger organizations with more sophisticated needs should consider the latest version of Drupal instead.
Upgrade to the latest version of Drupal
All of Omni's new CMS-driven projects are built using the latest versions of Drupal. Consistently a Leader in Gartner's Magic Quadrant for Web Content Management reports, Drupal is a great modern standard for creating incredible digital experiences.
Because the cost of upgrading from Drupal 7 is significant, these upgrades usually accompany a new site design and features. If you have a website that was designed 10 years ago, is regularly used, and you have new needs, upgrading Drupal is probably the best plan of action for you.
Pros
Drupal 8 brought with it over 200 new features that make sites faster, easier to use, more secure, and better for long-term development lifecycles.
Drupal's new "continuous innovation" lifecycle depends on introducing new functionality in minor versions while maintaining backwards compatibility. As long as your site is kept updated through one of our site maintenance plans, major version updates should be low-cost efforts.
Cons
The upgrade between Drupal 7 and Drupal 8 is a big lift. Thankfully, upgrading Drupal 8 to 9, or even 9 to 10, is almost trivial by comparison.
Let Omni be your upgrade sherpa
Whatever your unique situation, we're here to help guide you through this upgrade timeline. There are a lot of great options for the diversity of site owners with both limited budgets and big digital aspirations.
We'd love to schedule a meeting with you to discuss your digital strategy!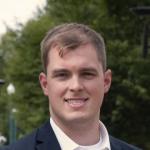 Aaron Silber
Our resident digital polymath, Aaron shares a wide knowledge of how products and services are designed and built for the web.