Omni Helps Restaurants Through COVID-19 with Takeout Websites
Responding to the world-wide health threat of COVID-19, West Virginia's governor Jim Justice signed an executive order on March 18th limiting restaurants and bars to carry out, drive-thru, and delivery operations. While several local restaurants already offered these delivery methods, many more were forced to make the decision to close or dramatically change the way they serve their guests.
For some, this meant interpreting healthcare advice from national organizations and adapting their delivery methods accordingly. For others, it meant changing their menus altogether. It meant grave uncertainty for everyone involved. 
A Community Effort
In Charleston, WV we've seen how our community comes together to celebrate and support locally-owned restaurants through events like Charleston Restaurant Week. Restaurant Week has the benefit of being organized by a well-respected local business, Buzz Food Service, and the efforts of many volunteers.
Reminded of those efforts, it became clear to us that we needed to help community members better understand and rally around those local businesses who were still open and fighting for business. On Tuesday, March 17th, we devised a plan and in two days we launched directory websites for two regions; KVtakeout.com for the Kanawha Valley and OVtakeout.com for the Ohio Valley.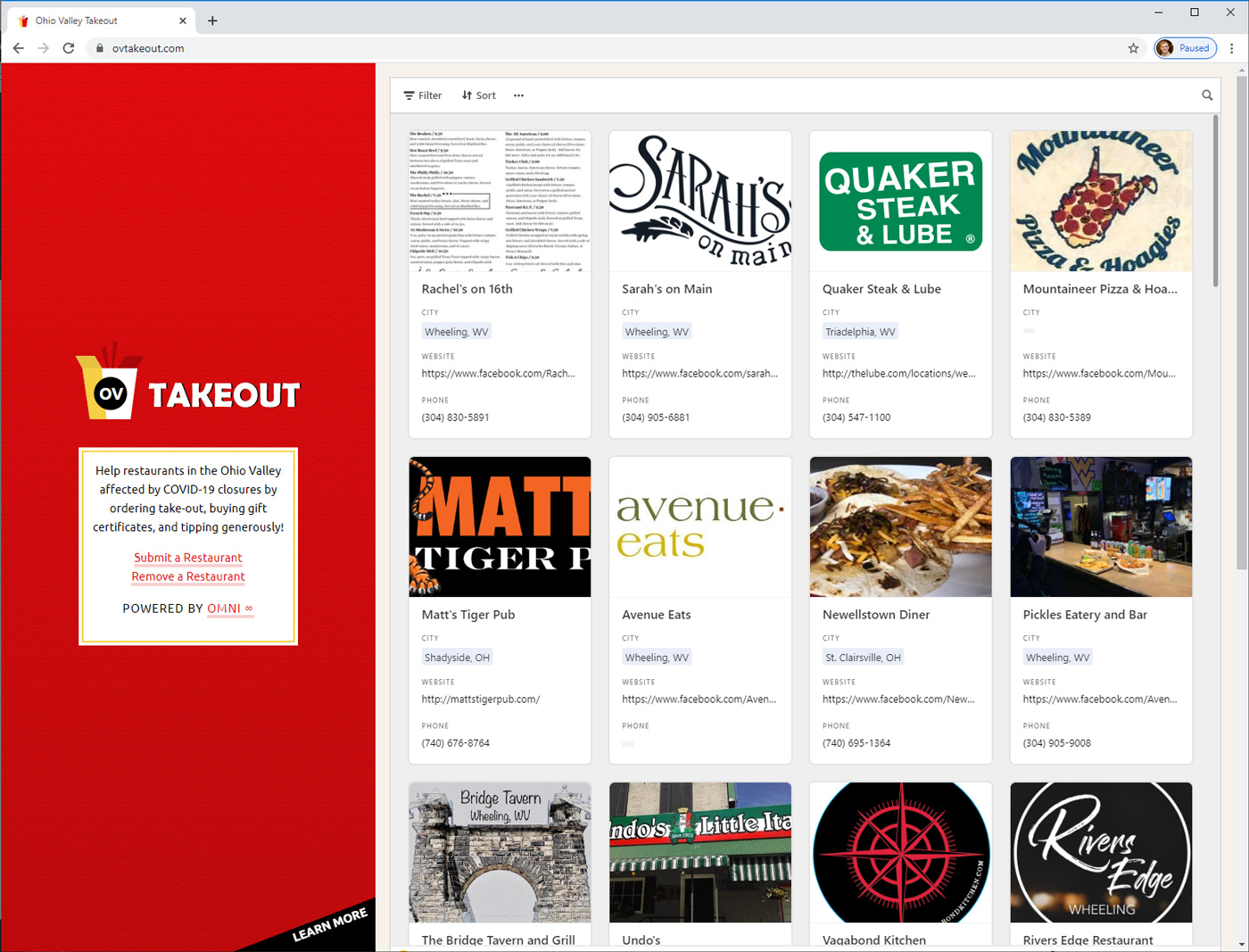 The response to these resources was immediate with thousands of citizens in both locations visiting to browse restaurants, update information, and submit new restaurants.
Overall, we hope these websites are very temporary and help our local restaurants attract customers through this difficult time.
Are you a Developer? We welcome your Involvement!
There's a long history of professional technologists coming together to impact humanitarian issues and we felt compelled by the same forces to better connect people to one another through the internet.
We love technology and it was tempting for us to build these sites using advanced technologies. However, doing so would have violated a goal we had for this project to be as open and as accessible to others as possible. We wanted to build something that other communities could use as well so we stuck with the basics (static HTML, CSS, JS) and made the project open source. (You can view it on Github)
Special Thanks to Airtable
Thank you Airtable for providing us with a free Pro-level account through their humanitarian efforts. Airtable feels like a web-based spreadsheet application with magical powers. The service powers the restaurant listings on both takeout sites. You can view the Takeout "base" (what Airtable calls a workbook) in the Airtable Universe. You can view a list of projects that are using Airtable to make a difference in local communities amidst COVID-19 here.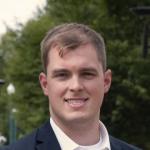 Aaron Silber
Our resident digital polymath, Aaron shares a wide knowledge of how products and services are designed and built for the web.