Mobilize your workforce for COVID-19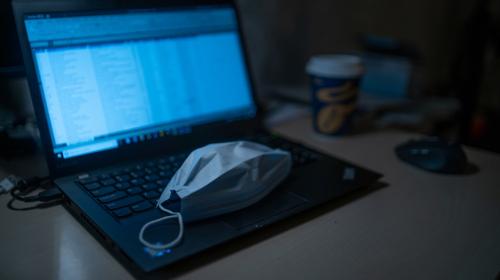 The need for a robust and all-encompassing business continuity plan is here.  Unless you had a section covering "mobilize total remote workforce in the event of a global pandemic" you are now entering reactive mode.  As an IT consultant with over 20 years of experience across multiple industries, I want to offer some helpful advice on how to continue business efficiently and as securely as possible.
Don't panic!
For many organizations, you may already have all the tools in place or within reach to continue a considerably percentage of your daily activities and keep your business moving forward. Many of your services like email and payroll systems have likely been moved to the cloud and can be accessed from any system. On premise data and apps can usually be accessed from anywhere if a secure connection has been configured or you utilize a remote-control app for your PC in the office. Contact your IT department or in my case your IT provider to assist you with connectivity and options and to better understand you limits and possibilities.
Determine Your Needs
Determine what you need to function in order to do business as close to usual as possible. Most mobile devices have video cameras and can connect to an ad-hoc video conference. If you are on Microsoft o365 even better because skype and teams can facilitate the video bridge and offer many other forms of remote collaboration (document collaboration, chat and screen sharing.) Investigate your possibilities and limitations for access to your data and apps as mentioned above in the first section.
Assess Your Capabilities
Determine what you can't do remotely and then determine if it's really that important if you can't do it remotely. I told a client recently when they were asking for advice that any physical document reproduction is going to be hard and advised to find ways to do electric documents where possible and have electronic signature capabilities. Everyone may have personal PC at home, but not everyone has a printer and scanner these days. And on top of all make sure your transmissions of documents use a secure method in the event they contain Personally Indentifiable Information or Protected Health Information or any other protected or confidential information.
Devise a Plan
Devise a plan of how to communicate when you can't walk to the office next door: increase the number of virtual meetings and understand that a remote work force is a totally different animal when it comes to culture and functionality. Most IP based phone systems now have the ability to forward your phone to a cell, home phone or wherever you want and the caller will never know you are remote.
The world of technology and communication has come a long way, and everything is out there to operate in almost any situation. It's all about planning for the "ifs" and then the ability to react for the "whens."