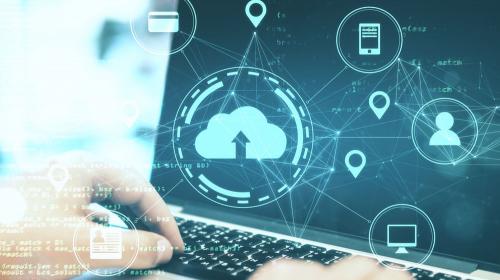 What happens when the "It won't happen to me" guy gets proven wrong?
There is a popular country song that says, "You better kiss me, cuz you're gonna miss me when I'm gone." I wish I could sing or at least get all my clients to understand the importance of securing and backing up their data before it is too late! Data is the #1 resource in today's business world — and it is constantly under threat from ransomware, human error, outages, hardware failure, and more. Despite this, many clients still have an "it won't happen to me" mindset when it comes to having a robust backup strategy and implementing it. 
In 2020, the need to develop a remote work strategy for business leaders was a significant hurdle that had to be overcome, quickly. This resulted in a dramatic increase in COVID-related cyberattacks. The FBI reported that cyberattack complaints were up over 400% by the middle of 2020! Remote workers were inundated with COVID-themed phishing attacks to the tune of 10,000 per day, based on Microsoft reports. The reality for business leaders was a weakened security plan combined with an onslaught of cyberattacks made the reality of data loss very real for many SMB's.
Like most things in business, having a solid backup and disaster recovery plan starts with just that, creating a plan. In many cases, your IT provider can create and implement that plan, but business leaders must be willing to accept the reality that data loss could happen to them, and the strategies to remediate or deflect these losses need to be implemented. Ransomware attackers do not need to be able to monetize stolen data, they just need the victimized business to require their data enough to pay to get it back.
Our team at Omni takes a redundant approach to secure our clients' critical data. This includes an on-premise appliance to back up data, that is also backed in the cloud, creating a backup of the backup scenario. This process allows us to get businesses back on-line quickly after outages, eliminates downtime, lessens interruptions, mitigates potential damages from ransomware/malware, and supports compliance regulations.
In today's aggressive and sophisticated cyberthreat landscape, cyber resilience should be the goal for all business IT strategies. No security tool is 100% foolproof. Backup should be the last line of defense in a multi-layered security approach so that when a breach does happen, you can quickly recover your data and keep business going.
We'd love to talk to you about your backup and disaster recovery plan. Give us a call at 304-242-7600 or email us at support@omniperforms.com!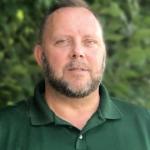 Chip Calissie
Chip Calissie is the Director of Sales & Marketing for Omni Strategic Technologies, a company that specializes in delivering exceptional tech support, best in class advisory services & leading-edge web design.