Increasing Your Office Productivity With Smartphone Apps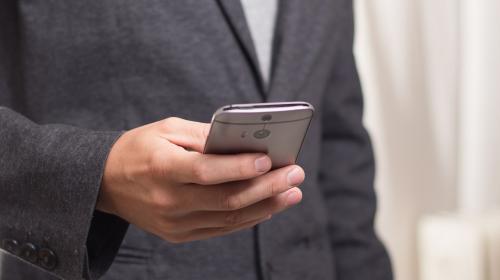 Most professionals are using smartphones to complete daily tasks. Incorporating a smartphone suite of productivity apps into your day can greatly improve efficiency.  
Many organizations opt for smartphones to take their office productivity remote. After all, they can provide higher flexibility, better workflows, and efficient communication. Any business can benefit from a high-quality suite of mobile apps. 
For instance, your account representative can use an app to update client information while on sales calls instead of making notes and submitting the information later. This can save a lot of time and can reduce errors that can occur due to extra steps. 
Another great thing about using a productivity app is that they help reduce paperwork. Your team won't have to wait until they go back to the office to fax, print documents, and maintain hard-copy files. They can perform these tasks on the go with less effort. 
Numerous companies have increased efficiency from using apps on their team's mobile devices, and you can reap the benefits, too. You just need to integrate a powerful yet intuitive suite of apps. 
OMNI OFFERS AND SUPPORTS
MICROSOFT 365 SUITE OF APPS
Unlike Microsoft Office which is a one-time purchase, Microsoft 365 is a subscription based service. This allows the end user to update to the latest version of the software without the expense of buying it all over again. 
Subscribers automatically gain access to new features, security updates, and tech support at no additional cost. These can all be accessed through multiple PCs, tablets, smartphones, and Mac devices. 
The number of devices the apps are available on depends on the plan chosen. There are currently 4 business plans and 4 enterprise plans, so you can tailor your subscription to suit your needs. 
Microsoft 365 is best described as a productivity hub. It provides convenient access to the Office desktop apps: Word, Excel, Outlook, and PowerPoint. 
Subscribers also gain access to a suite of productivity-boosting features:
Professional email and calendaring
Store and share files from multiple devices: 1 TB of online storage per user
Collaboration tools: Microsoft 365 Groups, Yammer, and Microsoft Teams
Advanced security and device management: Microsoft 365 Defender
You can also consider pairing Microsoft 365 with other productivity tools like Windows 365 (aka "Cloud PC") and Windows Analytics. 
There is also the option of integrating third-party apps with Microsoft 365. In September 2021, Microsoft unveiled third-party integration options for Salesforce and Atlassian's Confluence Cloud. They join other popular third-party apps like Slack, Mailchimp, Trello, and Evernote. 
OPTIMIZE YOUR WORKDAY WITH EFFICIENT SMARTPHONE APPS
We feel Microsoft 365 is an excellent choice since it delivers the tools necessary for fruitful collaboration, including Word, Excel, Outlook, and PowerPoint. With that said, it is always best to carefully consider all your options before committing to a productivity suite for the long run. 
It is evident that addressing workplace productivity is pivotal. The trend towards digitization has influenced even the most skeptical and change-resistant.
Furthermore, the COVID-19 pandemic has accelerated the adoption of remote and hybrid working situations across multiple industries and countries. While everyone is undoubtedly looking forward to a post-pandemic future, it is evident that a new paradigm of work, management, and productivity will remain in place. 
If you wish to increase your business's productivity and profitability, give Omni Strategic Technologies a call today at 800-300-5543. We are here to help businesses navigate these kinds of options that allow you and your team to perform without limits.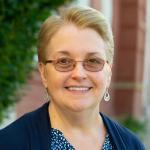 Darla Nice
Darla has worked in the information technology field for nearly 30 years. After working with Liz Gates on a network installation at her former place of work, she decided to go to work for Omni. Darla enjoys talking to and assisting customers and helping them get the assistance they need. She keeps the Omni machine operating smooth and steady.