Cybersecurity Awareness Webinar Featuring the Wheeling Area Chamber of Commerce and Sophos
Together with the Wheeling Area Chamber of Commerce and Sophos, a leading cloud-native data security company, Omni hosted a webinar on July 16, 2020 sharing their experiences in dealing with local and national security threats. You can replay the webinar below.
They discussed today's cybersecurity threats, a breakdown of industry buzzwords, and gave viewers three things they can do today to increase their protection from threats. There's even a demonstration of network hacking half-way through the video!
We hope you find this webinar insightful. If you're organization has questions about cybersecurity, would love to host a webinar with Omni, or provides services related to security, contact Omni today!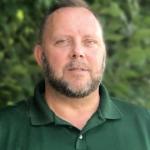 Chip Calissie
Chip Calissie is the Director of Sales & Marketing for Omni Strategic Technologies, a company that specializes in delivering exceptional tech support, best in class advisory services & leading-edge web design.