In Business, As In Life, The Greatest Risk is Doing Nothing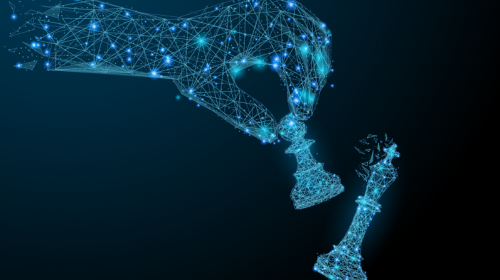 Have you ever looked at your system and thought, "Upgrading our equipment is too expensive and likely to cause downtime. Let's just keep it running." Ultimately, you made a risk-decision, but was it the correct one? Today's cybersecurity risks are ever-evolving and as the tools used to combat them improve, so do the efforts of bad actors trying to steal sensitive data and exploit gaps inside your network! In business, as in life, the greatest risk is doing nothing at all.
Risky Business
Trying to cut corners on cybersecurity is a risky and potentially costly approach that could be devastating to any business left compromised by a cyber event. Many business leaders choose the, "It won't happen to me" approach which leads them to embrace the status quo. That is, until an event occurs that disrupts daily operations, frustrates employees and clients, and results in high costs of remediation to get back to work. ROI is always a good first step toward determining value, but it can't be the only step. ROI alone cannot sufficiently cover everything. Partnerships – forming key partnerships with trusted advisors that have decades of experience and relationships they can leverage across your entire network and workforce is incredibly valuable. 
Cybersecurity Tips for Everyone
Below are some tips to help better protect your company. However, without constant focus and a plan to become more cyber resilient, you are running the risk of being an easy target for a cyber-criminal.
You are a Target! No one is immune, and the stakes are high.
Keep software up to date. Make sure all programs are up to date and have the latest software versions, which include important security tools.
Be aware of phishing scams. Implement a security awareness training plan or engage with a trusted resource to assist.
Passwords, passwords, passwords!
• Use long passwords – 12 characters or more.
• Passwords should be a mix of letters, numbers & special characters.
• Never use the same password for multiple logins.
• Do not share passwords.
• For all that is sacred, never put them on a post-it note on your monitor!
• Change passwords frequently.
Don't click! Implement an Anti-Phishing tool on your network to assist in identifying potentially malicious attempts to access your network.
Never leave devices unattended. If you are leaving your desk, make sure your computer is locked and your external hard drives and flash drives are stored securely.
Protect your data! Keep all personal information and sensitive data off your workstation, laptop, or mobile device. Always use encryption when storing or transmitting sensitive data.
Backup all local computers, servers, and cloud services regularly with a trusted and reliable resource.
Who's in Your Corner?
The right partner can help you determine whether you are skirting along on old models that worked in the past. A trusted advisor will prescribe the right product solutions and investments you need to make back into your business – for your workflows, people, technologies, and processes – to ensure you are keeping up and your market position is growing, not stagnating.
Contact our team at Omni Strategic Technologies for a discussion about ways to assist you and your employees be more resilient, prepared, and aware of their role in being cyber secure. Cybersecurity is everyone's responsibility!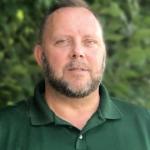 Chip Calissie
Chip Calissie is the Director of Sales & Marketing for Omni Strategic Technologies, a company that specializes in delivering exceptional tech support, best in class advisory services & leading-edge web design.