6 Web Trends for Socially-Distanced Businesses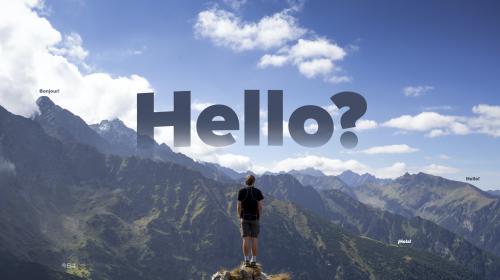 This year's pandemic has left a lot of business owners wondering how they should pivot to meet the evolving needs of both their customers and of their governments. The answers are different for every business and for every industry, but we've been listening and we've noticed that there are a few recurring trends for how businesses, and customers, live life on the web in 2020.
These are technologies that have enjoyed growth over the past few years, and we suspected that they'd become ubiquitous in due time, but COVID-19 has forced their adoption at an accelerated pace. Our hope is that more business owners become aware of, and are inspired by, new forms of online communication.
Notifications
Global Notifications Banners

Most often found at the top of e-commerce sites as a way to share promotional campaigns, you can use notification banners to direct users to important announcements.
AMFM owns and operates 19 senior living facilities across the state of West Virginia, so it's more important than ever that we share updates with the public through this pandemic. We're directing visitors through our notification banner to a dedicated COVID resource page where visitors will find exposure metrics and visitation procedures.
In most cases, we recommend that global notifications are shorter than 140 characters (the classical Tweet length), dismissable for the duration of the user's browsing session and that they include a link for more information. It can depend on the application, but it's generally ill-advised to stack multiple notifications on top of one another or to affix the notification as you scroll down the page (especially on mobile devices).
Web Push Notifications
An often over-looked channel for digital communications, push notifications aren't restricted to native apps anymore. Just like a native notification on your smartphone, web push notifications allow users to subscribe to your site's notifications, and receive them in a native-feeling way. For smartphone users, this means they'll see your notifications pop up on their device screen, and for desktop users this means that they'll receive notifications in their tray (to the side of the screen typically).
SaaS solutions like Firepush can help marketing teams drive sales and engagement in a more turn-key fashion, while projects like Drupal's Push Notifications and cloud communications platform Twilio allow developers to create more complex notification workflows.
SMS Text Messages
With services like Twilio Programmable SMS, you can dispatch text messages to your subscriber list with ease.
Using Drupal's Twilio project and some custom code, we're able to create powerful workflows that automatically text an association's membership when policy updates are made or content is created. The sky is the limit!
Live Chat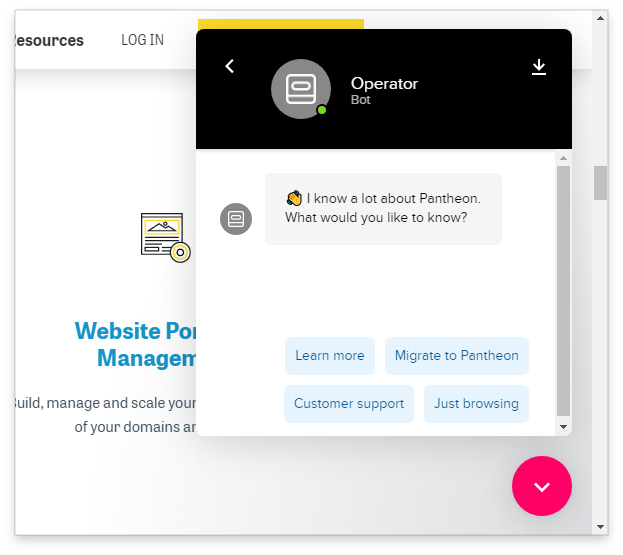 Every site owner that we've installed live chat solutions for has been delighted by the level of engagement they've received. In many cases, engagement with live chat increased many multiples above the level of interaction received through other communications channels.
For many business owners, Facebook Messenger is a simple and easy way to get started with live chat. A little Facebook configuration and a small amount of code installed on your website are all it takes to start chatting with your website visitors.
For more complex organizations, services like Drift, Intercom, and Freshchat let you configure automated dispatch routing, AI-driven chatbots, and targeted campaigns.
There's a lot more to love about live chat than instant messaging. Companies are using these services to nurture leads, onboard users, make announcements, and upsell existing customers.
Digital Transactions
The relatively slow migration we've seen to digital transactions over the past two decades has shifted into warp-speed in 2020 — especially in the areas of food and entertainment.
Restaurants are finding interesting ways to advertise and deliver their meals. QR codes are experiencing a bit of a renaissance as a hands-free way to access and interact with menu items online. Quick service restaurants are starting to take orders directly through voice-assistant services like Alexa and Siri.
In-person entertainment has begun to shift a part of their business to digital transactions as well. On-demand video content and e-learning classes are both ways in which traditionally in-person businesses can transform digitally.
It's very interesting to me to see what mashups are available at the crossroads of food and entertainment in the future. Might murder-mystery gaming experiences like Hunt A Killer be combined with meals for a stay-in dinner-theater party? Sign me up!
Newsletters
Campaigns
If you've never worked to build a subscriber list or to send regular email campaigns to your customers, now is the time to start. Communications strategies for email can get rather advanced, so it can be easier for small business owners to start by sending monthly or weekly news updates. For professional service firms this might be a letter from your leadership or a collection of articles from your partners. Start small and grow as your subscriber base increases and you become more familiar with the effort.
RSS Auto-Campaigns
Services like Mailchimp let you configure a recurring newsletter campaign that ingests content from an RSS feed on your site and sends the content to your audience. When you subscribe to our blog, this is how we deliver the latest content to you every week (Thursday morning at 8:01am). Content creators are busy enough producing interesting content, they don't need to remember to send a campaign every week.
Digital Content & Content Management
All of these trends really require some form of digital content. It's a good time to experiment with different mediums if you've not published content before.
Video, in all it's forms (live, long-form, webinars, social, etc), can be very engaging, and in some cases, central to the health of your organization. We worked with West Liberty University last year to build Topper Station, a video streaming platform for their media outlet WLU-TV14, which became a turn-key online-learning platform overnight when students were forced to learn remotely. The academics section of their site now houses hundreds of classroom instruction videos that are available to any student with credentials. Interestingly, we've found that students are returning to recorded lessons several times before exams — a feature which I would have found useful in my university days.
We'd love to talk to you about your strategy in this crazy era of social-distancing and assess your technology and digital needs. If you're interested in more information on specific trends, please comment or give us a call!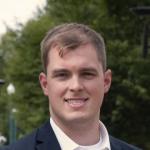 Aaron Silber
Our resident digital polymath, Aaron shares a wide knowledge of how products and services are designed and built for the web.