5 reasons to outsource your organization's IT Strategy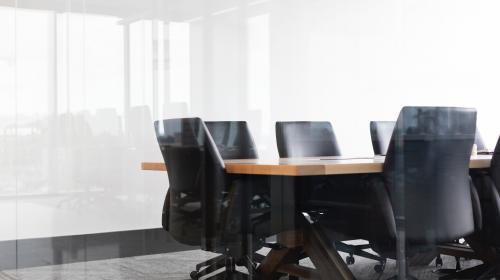 A vCIO is sometimes referred to as a partial CIO or fractional CIO is a contractor hired to act in an advisory role for an organization. As a practicing vCIO, I ground my approach at the business level and help align the company's technology with the business plan to help for growth and overall smooth operations and help drive up that pesky bottom line. Here are my 5 reasons to outsource your organization's IT strategy.
You get a lot of bang for your buck
Many small to medium size companies don't have the budget to hire a traditional CIO as their salaries can range well into the six-figure range, but their operation is large enough or growing fast enough to need that advisory level of support to help solve business problems preventing an organization from meeting their goals.  My most recent engagement at the time of this article is with one of the largest litigation law firms in West Virginia. After the departure of their IT director, they elected not to immediately hire a replacement. While they were capable of keeping things moving forward the saw great value in bringing me in for a vCIO engagement to take some of the load off of the CEO and other directors in the firm so they can focus on their core duties and responsibilities and still not have to fill that seat. They found that I can provide much higher expertise and guidance at a fraction of the price of an FTE. This engagement excites me because I know the value I will provide to a highly reputable organization and as I help them win, it makes me feel like a winner!
Been there done that
When you engage with a vCIO, we probably know many of your problems even before the first engagement when we will ask you what they are. How? We have already seen the same problems at an organization almost exactly like yours two towns over and we have already helped them to resolve them and move the business forward.  Our results are proven and now that organization is one step ahead of you and likely competing. Let a vCIO like myself help you level the playing field or get you that one step forward.
A vCIO has resources galore!
Relationships with vendors, expensive analysis toolsets at my disposal, and a team of techs and engineers behind me to help with technical recommendations and in seeing projects through from start to finish are just a few of my luxuries. When you hire a vCIO like myself as your trusted advisor, I come equipped with a team of fulfilment experts behind me that I trust. When you contract my vCIO services, you are getting a whole team of pre-vetted experts at your disposal. Since we know what the problems are already (see "been there done that" above,) we apply the tools to better assess the severity of your issues and related factors to proactively move you forward. A good vCIO will possess a library of experience and methods in helping other businesses in your vertical solve similar challenges and can provide an outside perspective on how the same problems have been addressed elsewhere. 
A vCIO can be hired as needed and doesn't have to be an ongoing expense
I love the dynamics of the consultant role. It's not all or none. Aside from sitting with you in your boardroom and advising you on all things technology, we are often engaged for more simple tasks like a project or fill a gaps in your business through the proper use of technology. A good vCIO will have the experience in helping you not only select and implement a solution and oversee the project but will also be an asset in looking at your business and helping you select the right product before you go down the rabbit hole.   I have a colleague whom was approached about needing to know what version of QuickBooks to purchase for their inventory needs. At the time QuickBooks had a certain a version that included inventory management, however my colleague asked a few more questions and recognized the individual wasn't asking for the right thing. They didn't really need inventory management. They needed job costing. The company refurbished equipment for resale, and wanted to keep accurate inventory, but after my colleague's deeper look in what they were really trying to do, they found that they needed the ability to see the true cost of a piece of equipment in the inventory after the refurb process. She saved them a lot of time and headache in solving a key business challenge right there and then. Once again, the experience of a vCIO told them to look one step deeper in what was really trying to be accomplished at the business level and it resulted in the appropriate solution.
An interim solution
Most technologists would disagree with me as technology expenditures can generally be seen as black hole and the CFO holds the purse strings and can often be seen as a roadblock to implementing systems and solutions, but I've found as a consultant that the CFOs of organizations can be my best friend. Together we analyze the true cost of problems and find synergies to find effective solutions to keep the technology expenditures aligned with the business and show a positive impact on the financials. This is one of the key places where company leadership can quickly lose faith in their IT stack and personnel: The Idea of continuously invest in technology and nothing ever works!
As a vCIO I am often be brought in as a consultant when faith in an IT department has been lost in order to fix things. A good vCIO can examine the business problems, conduct a baseline IT assessment, create a strategic technology plan that aligns with the business plan and get your company back on track. Today, a company must have robust and well thought out technology in order to stay competitive.